2021 Scholarship Recipients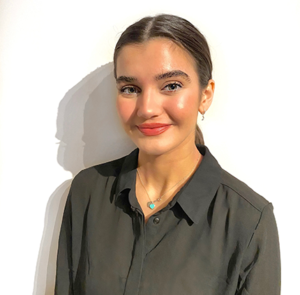 Angela Josifova is a first generation Canadian with roots from Probistip, Macedonia. She is in her third year of studies at Wilfrid Laurier University and is enrolled in the BA Psychology program. Following her undergraduate degree, Angela has ambitions to attend an Ontario law school and receive her JD. Outside of her academia, Angela has been involved in extracurricular activities throughout her education. She is currently a member of the Laurier Psychology Society, the Laurier Pre-Law Society, UMD Generation M, as well as an ambassador for Cam's Kids Foundation, and more. At the age of 14, Angela found a love for the sport of volleyball and was a member of the Scorpions Volleyball Club and the Legacy Beach Volleyball Club. She has participated in competitive volleyball leagues and high school volleyball. She has won several provincial and regional medals and a number of rewards. Entering her post-secondary education, Angela has retired from playing volleyball competitively to focus on her academics but is still involved in the Laurier volleyball intramurals.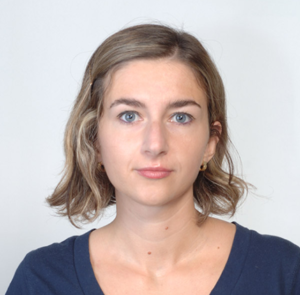 Anja Nikolova was born in Veles, Macedonia, where her family has a long heritage. Raised in London, New York, and Venice, Anja graduated cum laude from the University of Pavia (Italy) and Yale University (U.S.) as a Rotary Global Scholar in the fields of biology and environmental management. Currently pursuing her MBA at The Wharton School, where she is the first Macedonian female student, Anja's study interests and career span the sector of consumer products as an operator (in new product development and environmental management) and growth-stage investor, with work experience at L'Oreal, LVMH, and The Craftory. After her MBA, Anja plans to continue working as an investor in consumer products companies.
In addition to her mother-tongue, Anja speaks Italian, English, and French. In her free time, Anja's hobbies include horse riding and the arts. Additionally, she is very involved with The Rotary Foundation as an ambassador and former keynote speaker at the International Convention in Toronto in 2018. Anja is passionate about animal welfare and empowering women and entrepreneurs. Her favorite place in Macedonia is Ohrid, and her favorite Macedonian foods are burek and tulumba.
Christian Rostankovski is a Master of Biotechnology candidate at the University of Toronto specializing in biopharmaceuticals. He has a long history of involvement in the Macedonian community of Toronto. He is a member of the Macedonian folklore Ensemble Makedonka, former President and current Vice President of the Macedonian Youth Network, and former Vice President of the Association of Macedonian Students at the University of Toronto. Christian aspires to work in the pharmaceutical industry making life saving treatments accessible to all.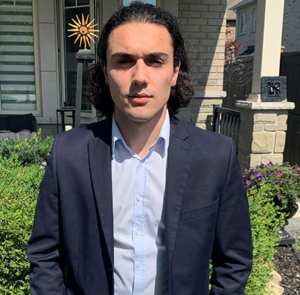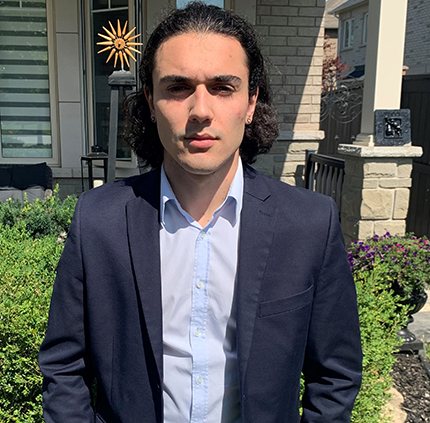 Evan Nitchov is a second generation Macedonian Canadian living in Toronto, Ontario. Both his Mother and Father's family came from the Aegean Macedonian region of Banitsa to Toronto during the late 20th century in search for a better life for their family and future generations to come. Living in a place like Canada which contains a healthy Macedonian population and a vast assortment of cultures, conversing with others about his unique heritage allows for him to possess another pathway to individually stand out and make an impact on the people he interacts with, being in a social, work, or first-time setting. Evan is currently going onto his fourth year of his Bachelor's of Political Science at Queen's University in Kingston, Ontario. Evan is currently studying for his LSAT exam and hopes to continue his academic career and pursue his goal of becoming a lawyer in the future. Evan spent many days at his grandparents house with them during his younger years. While he was there, they never failed to expose him to Macedonian traditions and values, and the way that life was lived previously by them and their parents within the village of Banitsa. His parents have played a very large role in his personal development as they always reminded him of how important it was for them and their families to express their cultural identity.
Both his parents and grandparents have played an immense role in making him the person he is today as at a young age they instilled the values of self-discipline, continual positive work ethic, as well as familial significance. This has translated into the belief that his capabilities solely rest on his ability to put in his best effort and never give up, shaping his attitude and work ethic. Evan has been involved with the United Macedonian Diaspora in both the Birthright Macedonia program, where he interned at the Institute for Democracy Societas Civilis in Skopje, as well as in the Virtual Summer Fellowship program.
Evan discussed his gratitude: "I am deeply grateful to receive this scholarship in pursuit of my academic goals, in honour of Mr. John L. N. Bitove. I hope this inspires future generations of Macedonians to chase their aspirations, and I will continue to give 100% in all I do."
Hristina Veljanovska is a third year student studying Political Science and Criminology at the University of Toronto. Hristina has been active within the Canadian-Macedonian community as the current President of the Association of Macedonian Students at UofT (AMSUT), former member of the KUD Biljana folklore dance group, and a current member of the Macedonian Youth Network (MYNET). As a first-generation immigrant, she hopes to continue to promote and preserve Macedonian culture, language, and history within Canada through both her career and personal life. 
Born and raised in Stip, Macedonia, Ivana graduated from the University of Goce Delcev, Macedonia as a Doctor of Dental Medicine. Prior to graduation, she spent 5 months at the University Clinic in Rijeka, Croatia polishing her skills.  In addition to being a Dentist, she works as an international web design freelancer where she leverages her creativity to help many non-profits take advantage of the online world. Her latest ambition is project management, a skill she is currently developing through a Post Graduate Project Management Program in Toronto. She is a curious and multidisciplinary person who is eager to learn something new. Oh, and she loves a good joke delivered at the perfect time.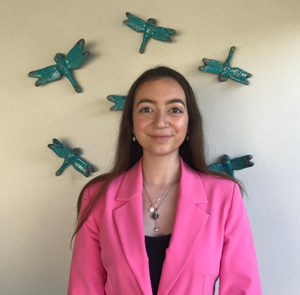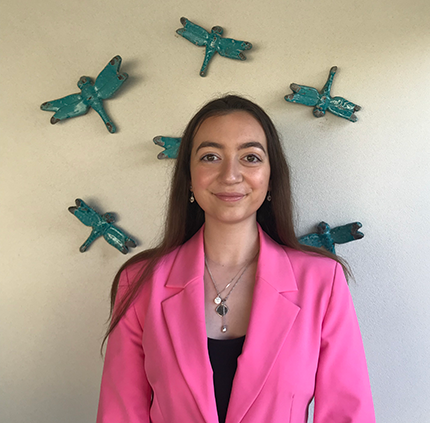 Izabela is a Perth born Australian-Macedonian who feels strongly inspired by the interconnected nature of art, architecture, people, languages, histories, politics, and cultures.
She is undertaking her tertiary studies at the University of Western Australia, majoring in Political Science and International Relations, and Management. Professionally, Izabela is a public relations and marketing assistant, writer, tutor, and an all-round creative. Izabela also enjoys volunteering with United Nations Youth Australia as the WA Vice President – Administration, the Chief Sponsorship Officer for the 2021 Evatt Model United Nations Competition, and as a facilitator. Furthermore, she is the WA Regional Representative for Generation M of the United Macedonia Diaspora, and frequently writes for UMD Voice, and her university's magazine. Currently, Izabela is also a Co-Editor of her university Arts Union's student publication.
Her work, travel and hobbies complement her ambitions to facilitate opportunities, engagement and awareness in areas including politics and governance, multiculturalism, education, wellbeing and leadership in local and international communities alike.
Born in Skopje, Macedonia, Jana Savevska is a Juris Doctor Candidate at Osgoode Hall Law School where she is enrolled in the International, Comparative and Transnational law curricular stream. At the University of Toronto, she received an Honours Bachelor of Arts with high distinction specializing in both political science and history. Throughout law school, she intends to explore the intersection of politics, history, and law particularly on the international arena. Outside of school, Jana has represented the Greater Toronto Area as a regional representative for Generation M since 2018, and most recently she has stepped into the role of Co-Chair of Canadian Operations. Generation M has allowed her to assist in fostering a conversation globally regarding the various issues that face Macedonia, spanning from the handling of the pandemic to anti-Macedonian human rights violations across the Balkans. Both her education and community involvement have encouraged her to pursue a career in the fields of diplomacy and international human rights law as well as international criminal law. Looking ahead, Jana hopes to be one of many young leaders who will strive to address the multifaceted problems of corruption and the disregard for the rule of law in Macedonia in order to build a safer and stronger nation. Importantly, she commends the Bitove Foundation and Nova Generation for creating valuable opportunities for Macedonian students to achieve their ambitions, ultimately bettering the community as a whole.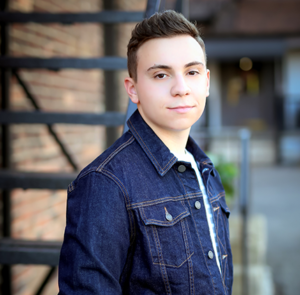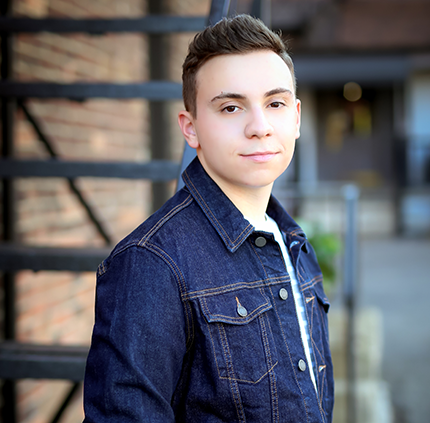 Joe Rajcevski was born in Rochester Hills, Michigan, USA. Joe's Macedonian heritage comes from both sides of his family with his grandparents hailing from Ljubojno, Tetovo, and Bitola. He will be attending Michigan State University in the fall, studying Political Theory and Constitutional Democracy at James Madison College with a minor in business. Joe is part of the 300 member Spartan Marching Band where he is one of the 34 student Alto Saxophone Section. The Spartan Marching Band is one of the most elite collegiate level bands in the country. Joe plans to attend law school to pursue a degree in corporate law. Eventually, Joe intends to pursue a career as a public servant in politics. Joe has interned on a congressional campaign where he received a challenge coin which resulted from his excellence in leadership and dedication to the United States. Joe embodies the Macedonian cultural values and is extremely honored to accept the Bitove Scholarship.This scholarship is an investment in the future of the Macedonian culture.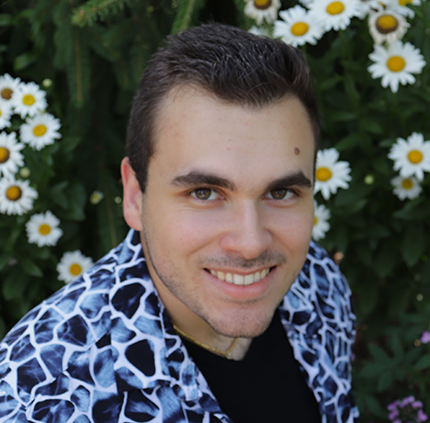 Nicholas Nocevski was born in Columbus, Ohio to a family of Macedonian immigrants. His father and mother are both from Resen, Macedonia, and their drive to build a successful life in America inspired him to be resilient and strive to make the world a better place. Growing up as a first generation American, he takes a bit of each homeland with him. He understood that it was up to him to determine what he wanted his family to become in a new land. No matter what kinds of hardships came, a love for family and a tradition of hard work have powered him to pursue his start as a young professional. Nicholas is an undergraduate student, studying Biomedical Engineering at Miami University. He has a passion to use synthetic biology and engineering principles to enable others to live more fulfilling lives. Nicholas is currently an undergraduate research assistant, focusing on production, purification, and characterization of proteins for diagnostics devices and consumer products development. Nicholas serves as the president of the Miami University chapter of Engineers Without Borders, dedicated to utilizing engineering and cultural competency to economically empower members of partnered communities through sustainable infrastructure and health initiatives. He previously served as the chapter's sanitation project manager. Nicholas has also contributed to past roles in multiple engineering and operations internships with Abbott in both their diagnostics and nutrition divisions. Nicholas is looking to finish his undergraduate education at Miami University in 2022. He is preparing to apply his laboratory skills in synthetic biology, training in operational excellence, and leadership experience to the field of molecular medicine. 
Nicholas Nocevski would gratefully like to extend his thanks to the Bitove Foundation and Nova Generation for both the presented honor and the support they continue providing to Macedonians around the world to pursue their dreams. He plans to use this scholarship to continue his education to help the advancement of the human condition.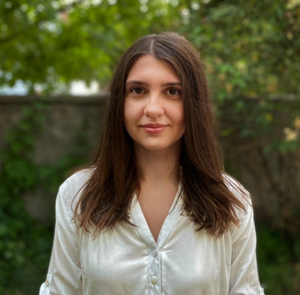 Danche Smilkova is a junior studying Computer Engineering and participating in the Kellogg Managerial Analytics Program at Northwestern University. In 2017, she continued her high school education in China, where she was able to foster and share her Macedonian culture through traditional dances, dresses, and her personal favorite – ajvar. As a former igraorka, wearing traditional nosija and starting Pajdushko have a special place in her heart. After moving to the US, Danche wanted to stay connected with her roots – she founded the Balkan Student Association at her university with the aim to bring together students and faculty from the region and form a close-knit community. Danche is an active contributor to female empowerment in STEM as a mentor for younger students through the Society of Women Engineers at Northwestern. In her free time, she enjoys hiking, camping, and fixing things. Danche hopes to eventually work on developing energy-efficient computing systems that would benefit agricultural communities such as her native Gevgelija and beyond.
Yavuz Selim Topbas is a 19-year policy leader from North York, Ontario, Canada. He is currently studying at Carleton University, where he is pursuing a Bachelor of Public Affairs & Policy Management in International Policy Studies (International Relations & Conflict). Yavuz Selim has previously served as the President of the Toronto District School Board student association, representing more than 250,000 students while also advocating for fiscally-equitable education policy changes. Currently, Yavuz Selim works at Global Affairs Canada as a Junior Analyst and is also a founder of a manufacturing startup, PoliDolls Inc., which creates plush dolls of famous politicians. A member of the Toronto Police Services Board's Anti-Racism Advisory Panel (ARAP) as its youngest member, he has also served in various roles within the Ontario Provincial Youth Cabinet (OPYC) as well as the Minister of Labour, Hon. Filomena Tassi's riding youth council. Yavuz Selim is a polyglot and has a love for motorcycling, art, history, and above all, community.